Andrews University | September 26-29, 2019
Highlighted Events (may require additional registration)
Visit your honored class reunion page to submit photos and share stories from your time at Andrews.
See who's attending here:
Making your stay for Homecoming a great experience is possible with more than 20+ lodging options near the Andrews University Campus.
A range of accommodations are offered on-campus including a full-service cafeteria. Guest Services offers campus tours to families, individuals and groups. You may arrange a tour by calling 269-471-3360 or by email to Guest Services.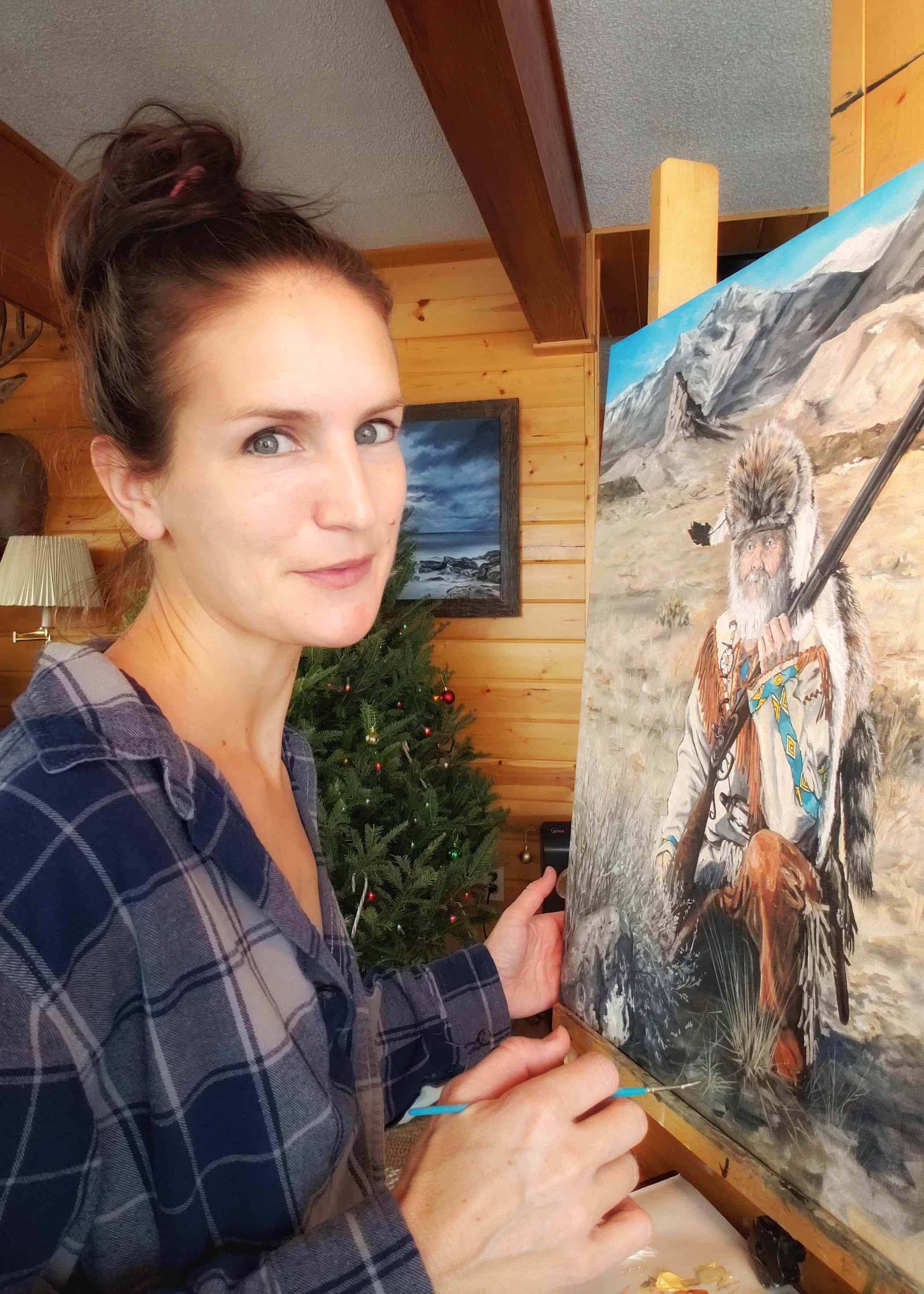 Katrina Case did her first painting when she was 7 years old on her grandparents' dairy farm in northern Wisconsin.  She graduated Cum Laude from Andrews University in Berrien Springs, Michigan, in 2005 with a Bachelors of Fine Arts, emphasis in painting.
Katrina was an artist at ArtPrize 2014 in Grand Rapids, and the Red Flannel Art Festival 2015 in Cedar Springs, Michigan, as well as several juried shows across the country.  In several of these shows she has taken first place. One of her greatest awards was at an international juried competition in Spain. She was not only in the final top ten of hundreds of artists, but she was also the only finalist from the United States. She has a few paintings in a gallery in Old San Juan, Puerto Rico, and in several local San Juan businesses. In 2014 she was accepted as an artist on ArtFinder.com, which has enabled her to sell pieces to Australia, Great Britain, Norway, Brazil, China, Newfoundland, Denmark, New Zealand, Columbia, and Canada.
Katrina has done paintings for organizations across the country, including Phi Theta Kappa Headquarters, the Make a Wish Foundation, the Rocky Mountain Elk Foundation, and the Mid-Michigan Community College Foundation among others. She has also donated paintings to Phi Theta Kappa chapters around the country to help them raise funds. She has donated one painting every year to the Michigan Region to help fund a scholarship started during her time as a regional officer. She considers it her way to pay it forward.
She now lives on a ranch in North Dakota where her main passion is painting the landscapes of the Great Plains. She is working closely with author Clay Jenkinson in the creation of several books about North Dakota, as well as providing illustrations for several of his publications. She is also working on writing her own book, 10 Minute Journey, which is about a special journey through an artistic experience. She teaches art classes in her region of North Dakota and works with her uncle on his cattle ranch. Up at dawn, feeding cattle at dusk, Katrina draws inspiration from the magnificent sunrises and sunsets on the open plains.
No matter where life takes her, Katrina Case has vowed to never stop using her art to help others. Her philosophy of art: "The talents we are given are meant to be cultivated and to be used to improve the life of our fellow humans. It is a greater gift to give of these talents than it is to use them simply for personal gain."
See more of Katrina's work on her website, CaseArt.ecwid, or follow her on Instagram or Facebook.