Class of 2021 Gift & Philanthropy Medallion
Class of 2021: Join us for our Philanthropy Medallion Launch Event on Wednesday, March 31, and Thursday, April 1, from 5-6:30 pm in front of Campus Center!
The Class of 2021 is proud to donate funds for bleachers in the Recreation Center of the recently constructed and now established Andreasen Center for Wellness.
The Recreation Center is home to three multipurpose sports courts, a full-size basketball court, locker rooms, and an athletic office suite and training room. As the Andreasen Center for Wellness continues to develop its athletic environment, the bleachers play a key role in providing needed seating for games, activities, and assemblies. The fundraiser is a collaboration of the Class of 2021 and the Office of Development. We hope that this addition will help in creating an environment for good cheer at events.
Class of 2021 graduates who donate $20.21 or more towards the class gift will be given a Philanthropy Medallion that can be worn as a part of their graduation regalia.
IMPORTANT: When logging into the giving portal, use your username instead of your email. Example: jsmith instead of jsmith@andrews.edu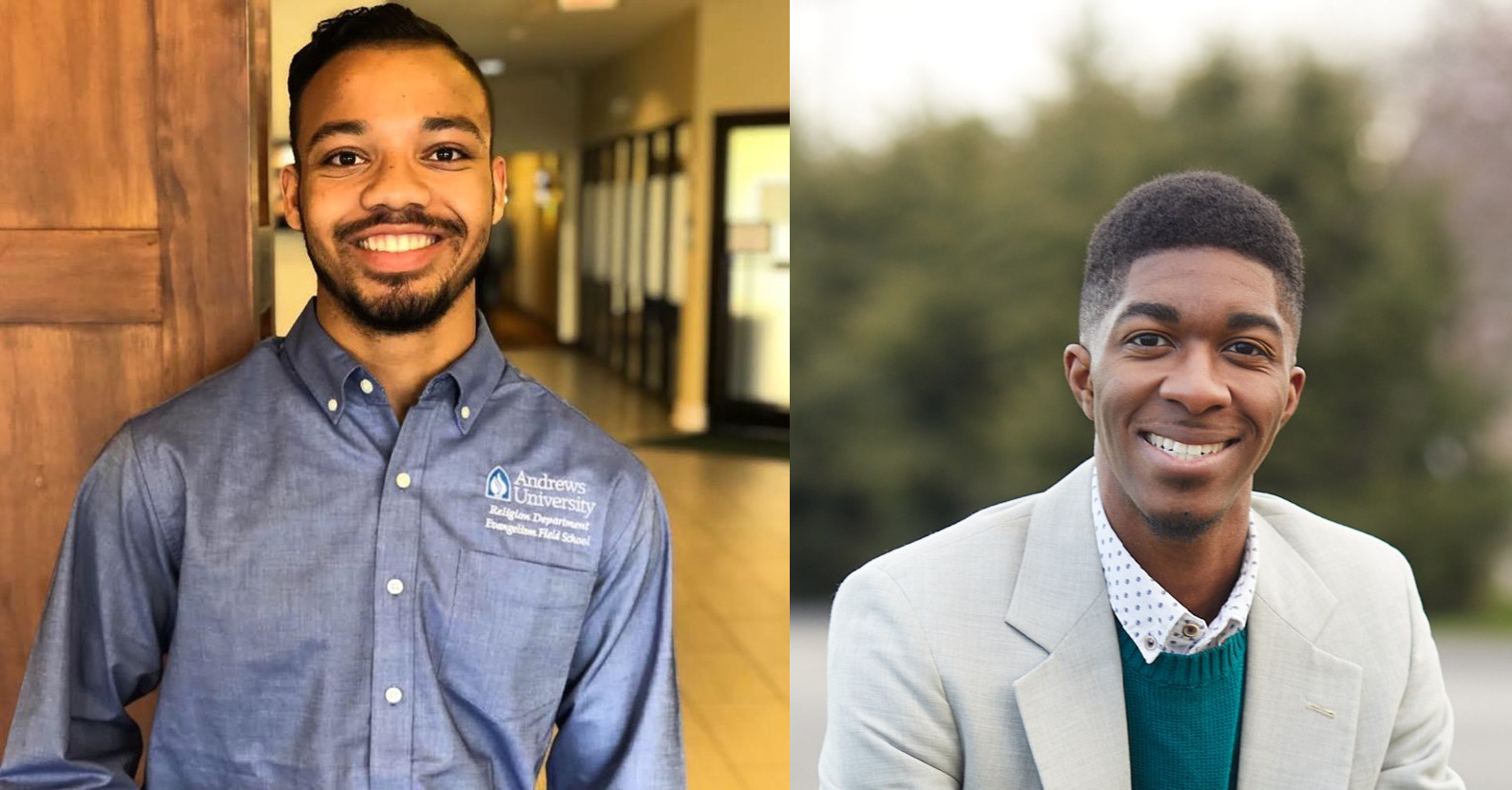 Senior Class President Michael Cuke & Graduate Student Association President Brandon Williams
The purpose of the medallion is to commemorate the philanthropic gifts by our graduating students, providing them with a token of appreciation for their contribution toward their class gift that they can wear at graduation. Please note that only an individual who donates toward the senior class gift is eligible to receive the philanthropy medallion. The medallion is not available for purchase, nor may it be obtained in bulk by clubs or other entities.