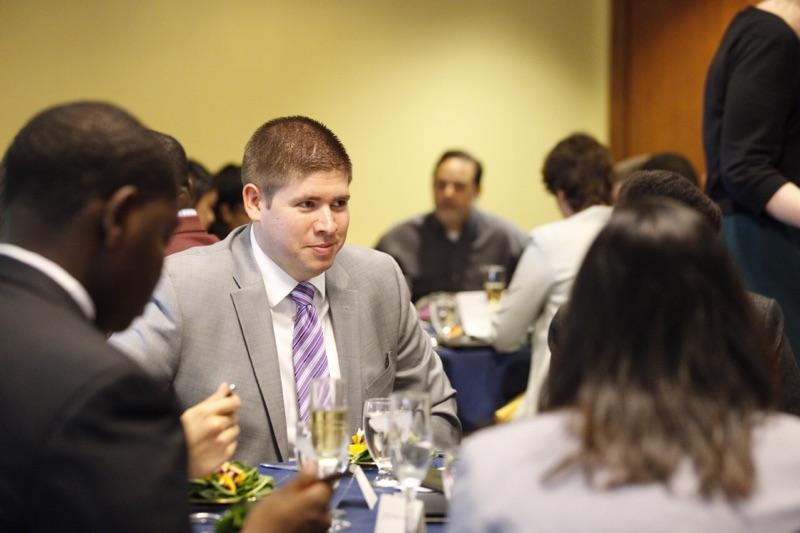 Professional Growth Opportunity
The professional growth program during Homecoming was created to offer continued learning opportunities to alumni. Focusing on recent and career-focused graduates, this program aims to offer networking opportunities and workshops where alums can learn innovative ideas that can apply to many different fields and careers.
Friday, September 27, 2019
Alumni House Backyard Tent, Andrews University
Professional Growth Program | 12:30 – 4:45 p.m.
12:30-1:30 – Tambunan Networking Lunch, Alumni House Backyard Tent
Hosted by the Undergraduate Leadership Program
Network and share your story with current Andrews University student leaders during a guided networking lunch. Enjoy "mocktails" while you talk and network with alumni and current students, followed by a delicious, business-style luncheon. This event is made possible by the generous sponsorship of Andrews alumni Tim (BBA '90) and Ellen (MSMT '80) Tambunan.
1:30-3:00 – Main Feature: People First Problem Solving: Hands-On Workshop, Alumni House Backyard Tent
Presented by the Center for Innovation and Entrepreneurship
Traditional problem-solving methods not working for you? Learn Silicon Valley's best known "secrets" to unleash the power of creative thinking to generate actionable solutions. Interact with students using these same techniques to solve social issues and go home with the tools to apply them in all areas of your life and business.
3:00-3:30 – Break time/Classic Car Show
3:30-4:45 – Breakout Sessions
Innovation and Virtual Reality Tour, Haughey Hall 325a. Presented by Rodney Summerscales, Computing
Staying Active & Healthy as a Busy Professional, Marsh Hall, Room 319. Presented by the School of Population Health, Nutrition & Wellness
Landscaping and Gardening Small Spaces, Agriculture Education Center (former Dairy). Presented by Garth Woodruff, Department of Sustainable Agriculture
Complimentary for Andrews University alumni, students, faculty and staff.
Registration is complimentary for our Andrews University alumni, students, faculty & staff.
2019 registration is now closed.
Join us for the other exciting activities taking place during Homecoming Weekend, including the Classic Car Show, Harvest Picnic, Harvest Run 5k/10k, and many other events.
Special thanks to the Andrews University Center for Innovation & Entrepreneurship for their help in running this event!