We're sorry, but all tickets sales have ended because the event is expired.
June 10, 2020




6:00 pm - 7:00 pm
Join us to hear the latest news and plans from Andrews University followed by a Q&A session, presented by Dr. Andrea Luxton (President, Andrews University).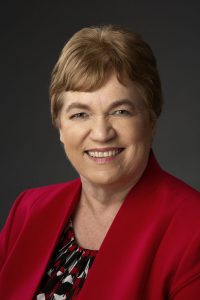 Andrea Luxton is the sixth president of Andrews University located in Berrien Springs, Michigan. She joined the faculty in 2010 and served as provost until July 1, 2016, when she assumed her current role. She also holds the rank of professor of English in the College of Arts & Sciences.
Luxton was born in Watford, Hertfordshire, the daughter of educators, and early developed a passion for teaching. For her undergraduate studies, Luxton attended Newbold College, Bracknell, Berkshire, England, and graduated with a Bachelor of Arts in theology and English in 1977. She continued her studies at Andrews University and completed a Master of Arts in English the following year.
It was at Andrews, a defining moment in her life, that Luxton caught the vision of continuing her academic career. Encouraged by her Andrews' English professors, she eventually applied to doctoral programs and chose to attend Catholic University of America, Washington D.C., where she received her PhD in English in 1986. Her area of specialization is Early Modern literature, and her dissertation is titled "Milton's Hermeneutics: An Intertextual Study of the Epistle to the Hebrews and Paradise Lost." In 1999, she received a postgraduate diploma in institutional management and change in higher education from University of Twente, Netherlands.
Luxton's career began in 1982 when she served as Head of English at Stanborough School in England. From 1986–1991, she worked as lecturer, senior lecturer and chair of the Department of English at Newbold College before serving the British Union as education director, women's ministries coordinator and Sabbath School director until 1993. That year, she became principal at Stanborough School where she stayed until 1997. She then served as president of Newbold College for four years before becoming vice-president for academic administration and professor of English at Canadian University College, Lacombe, Alberta, Canada, in 2001. She became the president of Canadian University College (now Burman University) in 2006, following three years of work as the associate director of education to the General Conference of Seventh-day Adventists and executive secretary to the Adventist Accrediting Association.
An avid writer, Luxton has written many professional publications and papers in Canada, England and the United States. She has also written church-related articles for Signs of the Times, Adventist Review, quarterlies and other national and international publications.