We're sorry, but all tickets sales have ended because the event is expired.
May 14, 2020




11:00 am - 12:00 pm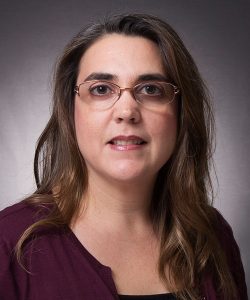 Listen to Dr. Liz Muhlenbeck present a powerful topic that should be particularly relevant to those who are experiencing significant change both in their personal lives and the
workplace: Change Management – Navigating the "Space in Between."
Dr. Liz Muhlenbeck is an Associate Professor of Management and AdventHealth Endowed Chair in the School of Business Administration at Andrews University. Dr. Muhlenbeck
earned a PhD in Organizational Leadership from Regent University, a Master's degree in Hospital and Healthcare Administration from Xavier University, and an undergraduate degree in Financial Management from Andrews University. Prior to academe, Dr. Muhlenbeck served for 13 years as a consultant and senior executive conducting strategic planning and business development for health systems and venture projects. Dr. Muhlenbeck's experience has led her to the forefront of innovation in health systems design. For over 10 years Dr. Muhlenbeck has taught organizational behavior and healthcare administration at the graduate and undergraduate levels, as well as, developed curriculum for multiple universities. Dr. Muhlenbeck is passionate about learning and scholarship. Her research interests include Leadership Sanctuary, Strategic Foresight, and Courageous Followership. She has served on the board of several nonprofit organizations in the education and broadcasting sectors and currently sits on the board of a long-term care facility in Louisville, Kentucky and the Berrien County Historical Association in Berrien Springs, Michigan.