Andrews University | September 26-29, 2019
Highlighted Events (may require additional registration)
Visit your honored class reunion page to submit photos and share stories from your time at Andrews.
See who's attending here:
Making your stay for Homecoming a great experience is possible with more than 20+ lodging options near the Andrews University Campus.
A range of accommodations are offered on-campus including a full-service cafeteria. Guest Services offers campus tours to families, individuals and groups. You may arrange a tour by calling 269-471-3360 or by email to Guest Services.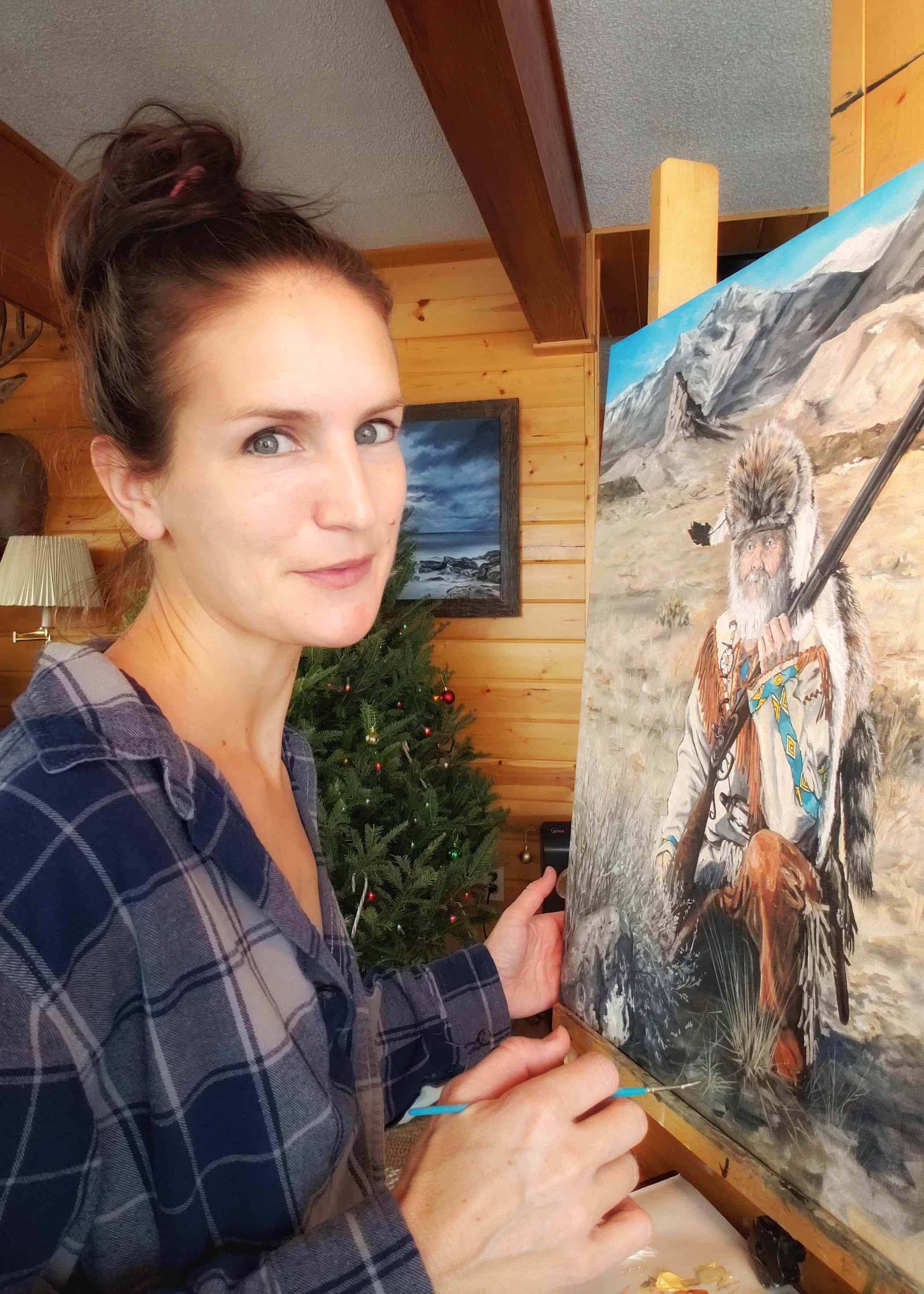 Katrina Case did her first painting when she was 7 years old on her grandparents' dairy farm in northern Wisconsin.  She graduated Cum Laude from Andrews University in Berrien Springs, Michigan, in 2005 with a Bachelors of Fine Arts, emphasis in painting.
Katrina was an artist at ArtPrize 2014 in Grand Rapids, and the Red Flannel Art Festival 2015 in Cedar Springs, Michigan, as well as several juried shows across the country.  In several of these shows she has taken first place. One of her greatest awards was at an international juried competition in Spain. She was not only in the final top ten of hundreds of artists, but she was also the only finalist from the United States. She has a few paintings in a gallery in Old San Juan, Puerto Rico, and in several local San Juan businesses. In 2014 she was accepted as an artist on ArtFinder.com, which has enabled her to sell pieces to Australia, Great Britain, Norway, Brazil, China, Newfoundland, Denmark, New Zealand, Columbia, and Canada.
Katrina has done paintings for organizations across the country, including Phi Theta Kappa Headquarters, the Make a Wish Foundation, the Rocky Mountain Elk Foundation, and the Mid-Michigan Community College Foundation among others. She has also donated paintings to Phi Theta Kappa chapters around the country to help them raise funds. She has donated one painting every year to the Michigan Region to help fund a scholarship started during her time as a regional officer. She considers it her way to pay it forward.
She now lives on a ranch in North Dakota where her main passion is painting the landscapes of the Great Plains. She is working closely with author Clay Jenkinson in the creation of several books about North Dakota, as well as providing illustrations for several of his publications. She is also working on writing her own book, 10 Minute Journey, which is about a special journey through an artistic experience. She teaches art classes in her region of North Dakota and works with her uncle on his cattle ranch. Up at dawn, feeding cattle at dusk, Katrina draws inspiration from the magnificent sunrises and sunsets on the open plains.
No matter where life takes her, Katrina Case has vowed to never stop using her art to help others. Her philosophy of art: "The talents we are given are meant to be cultivated and to be used to improve the life of our fellow humans. It is a greater gift to give of these talents than it is to use them simply for personal gain."
See more of Katrina's work on her website, CaseArt.ecwid, or follow her on Instagram or Facebook.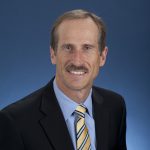 Andrew Coetzee recently retired from Toyota Motor North America after 31 years of service. His most recent position was Group Vice President of Product Planning and Strategy, where he had responsibility ranging from long range portfolio lineup planning, to all individual model line planning (sales volume, pricing, specifications, etc.) and all North America vehicle pricing. In this role, he was the senior approval for all product for the North America market. During his tenure with the company, Andrew held many different positions including creating a USA Long Range & Strategic Planning group, serving in Toyota's Chicago regional field office, working for two years in Japan heading up Lexus global product planning, and various positions in the Toyota and Lexus divisions. He was born in South Africa and attended high school at Helderberg College in Cape Town, South Africa. He graduated with national distinction in December 1978. Andrew earned his BBA from Andrews University in 1983 with a major in marketing and information systems, and an MBA with a concentration in marketing and finance from the University of Michigan in 1988. After graduating from Andrews University, he also worked as a healthcare administrator in Niles, Michigan, from 1983–1986. He says, "I was blessed during my time at Andrews to have had many positive mentors and experiences which provided a solid foundation for my personal and professional life." Andrew financed 100 percent of his education working as a skilled cabinet maker and is an avid cyclist, triathlete, ultra-marathoner and car enthusiast. He restored and presently owns a 1970 Dodge Challenger T/A. Andrew is fluent in Afrikaans and proficient in basic conversational Japanese. He and his wife Dori (MS '86) have two children, Ashley and Austin.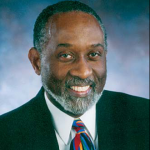 Newton Hoilette has been leading the Lehigh Adventist Church in the Florida Conference since 2003. Hoilette has a lot of experience serving in many and varied capacities for Seventh-day Adventist and allied institutions. He is a graduate of West Indies College (WIC) with a Bachelor of Theology in 1968 and was a pastor for the Central Jamaica Conference from 1968–73. He was ordained in January 1972 and became dean of men for WIC in 1973. He earned a Master of Arts in religion in 1975 and a doctorate in educational psychology and counseling in 1979, both from Andrews University. He also served as director of clinical services at Innervisions Neuropsychiatric Clinic in Southfield, Michigan. Between the years of 1982–87, he was a consultant and trainer in discipline management and parent involvement in public schools and served as director of chronic pain management at Oakwood Downriver Medical Center in Detroit, Michigan, from 1987–88. His valuable experience also includes serving as vice president for Student Services at Andrews University for 15 years, from 1988–2003, and as a consultant evaluator for the accrediting body of the North Central Association of Colleges and Schools (NCA) from 1991–2003. He has been a member of the Advisory Board for Allied Psychology at Hodges University in Fort Myers, Florida, since 2007. Pastor Hoilette was married to his lovely late wife, Gloria Hoilette, on Feb. 16, 1969. They have one daughter, Dr. Leesha Hoilette.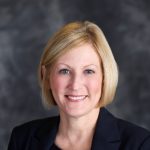 Sandra Johnson is executive vice president and chief administrative officer for the AdventHealth system. In this role, she oversees human resources, risk management, mergers and acquisitions, corporate responsibility, physician enterprise, and areas that represent the AdventHealth care continuum, including AdventHealth Care Centers, home health and hospice. She also serves as the administrator for the AdventHealth corporate campus, with 12 locations and over 3,800 employees. Johnson previously served as chief strategy and corporate responsibility executive. Her career in healthcare spans nearly 35 years and includes serving in roles as vice president of Glendale Adventist Medical Center, vice president of managed care and business development for Florida Hospital, and president and chief executive officer for American Medical HealthCare. Johnson earned a master's degree in business administration from the Roy E. Crummer Graduate School of Business at Rollins College, and a bachelor's degree in business with a concentration in accounting from Andrews University. She is a founding member of the Privacy Officers Association, as well as a member of the Council of Ethical Organizations, Health Care Compliance Association and Healthcare Financial Management Association. Johnson is also an active participant in AdventHealth's community involvement program, which supports several nonprofits in Central Florida, and an active member of the Hospital Church of Seventh-day Adventists in Orlando, Florida. She serves on several boards and founded and chairs the AdventHealth Women Leadership Forum, dedicated to fostering an environment that enables executive women to achieve their personal and professional goals.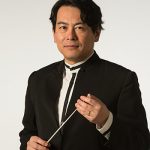 Known for his charismatic presence on and off the podium, innovative and audience-friendly programming skills, and thoughtful interpretations of both standard and contemporary repertoire, Nakahara was featured in the League of American Orchestra's prestigious Bruno Walter National Conductor Preview in March 2005. Recent guest conducting engagements include appearances with the Buffalo Philharmonic, symphonies of Oregon, Jacksonville, Charleston, Chattanooga, Stockton, Lansing, Peoria and Green Bay, as well as with the Chicago Pro Musica and the 2019 Maine All-State Orchestra. Recipient of the David Effron Conducting Fellowship at the Chautauqua Institution in 1999, he recently returned to guest conduct the Music School Festival Orchestra there. Equally at home in a wide variety of musical styles and concert formats, Nakahara has collaborated with Chris Botti, Béla Fleck & the Flecktones, Edgar Meyer, Brandi Carlile, Pink Martini, Sergio Mendes and Roby Lakatos to name a few. A tireless champion for the music of our times, Nakahara recently led world premieres of works by Joan Tower, Dan Visconti and John Fitz Rogers, and has led numerous U.S. premieres of works by Japanese composers. A passionate believer in audience development and music education for all, Nakahara is a popular clinician, guest conductor and lecturer at various educational institutions. As a personable ambassador for classical music, he is regularly featured on local media outlets, and speaks about wide-ranging topics including arts advocacy, leadership and management, and economic development at local businesses and service organizations. A native of Kagoshima, Japan, Nakahara holds degrees from Andrews University and the University of Cincinnati College-Conservatory of Music. He previously served as associate conductor of the Jacksonville Symphony Orchestra, music director of the Holland Symphony Orchestra (Michigan), and faculty at Eastern Washington University and Andrews University. Nakahara, his wife Lesley Hogg, and their cat Junichi reside in Northampton, Massachusetts.
Nominate an honored alum for future consideration